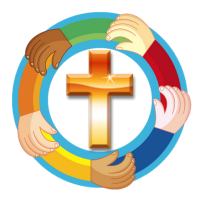 *This resource can be used in the home or in a worship setting where young children and families are present. The focus is on the fact that we all need to say that we are sorry and most importantly, hear that God loves and forgives us each and every day. The sign of the cross is a reminder that nothing separates us from God and that our whole lives are about pointing to God and sharing this love and forgiveness with the world.
Supplies: purple paper available for all cut into four (use 8 ½ by 11 inch paper, black chalk or ashes available, baby wipes, writing instruments, crayons, markers (*You may want to have Isaiah 58:9 printed on the back of the purple sheets.)

 Read Psalm 51: 1-3. Explain to young children that David wrote this psalm knowing that he had hurt someone else and not been fair. He felt bad and was talking to God telling God that he had messed up. Remind all present that WE ALL mess up, it's part of being a person. Have them all think of something that they are sorry about or how they messed up. Ash Wednesday is a day in the church that we specifically remember that we all mess up (we do this every Sunday with confession and forgiveness as well) and Lent is a season that we hear stories about how Jesus came to tell us that God loves and forgives us. We remember the story of Jesus being killed, which is sad and scary but we know that happens in life. God tell us even in scary things God is there no matter what. They can write or draw something that they are sorry for on the purple paper. Have families or small groups share if they are comfortable. Then gather them back to the large group.

 Start the conversation: "Today we are talking about how it's important that we talk to God about everything-even stuff that we are afraid or ashamed to talk about with God because we know that it doesn't make us look very good. BUT God says that we are very good no matter what! What's hard for us is that we have to each and every day look to God and treat others how God treats us. How does God treat us? (Accept all answers) Yes, God treats everyone with love and care. God sent Jesus to show us that love and care and in a book of the Bible called Isaiah 58: 9 we read: "Then you shall call, and the Lord will answer; you shall cry for help, and he will say, "Here I am." (If you desire, have this verse printed on the back side of the purple sheets) This is what Ash Wednesday and Lent is all about. God said in Jesus, "here I am" to the whole world. The cross where Jesus died is also God saying "here I am!" in sad and scary places in our lives. We put a cross on our heads today because God says "here I am!" you to today and always." Have those gathered use the ashes or the chalk to put a big cross over all of the things that they wrote or drew that they are sorry for. God says "here I am!" to forgive them and love them.

Pray a prayer of forgiveness for what they are sorry for. They can use their purple sheets as a guide if desired or just a general prayer could also work.

You can have them put ashes on each other's foreheads or hands and say +remember you are dust and to dust you shall return. God says "here I am" in the ashes+ (Explain that wearing ashes on our foreheads in public tells the world that God says "here I am" to everyone!)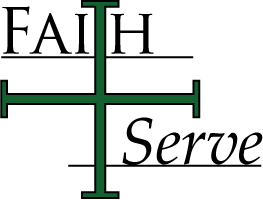 Isaiah 58: 1-12 speaks about justice and how God not only meets us but sends us to share the good news of justice and peace for all to the whole world. Choose a partnership with a food justice, housing justice, peace organization, or highlight a partnership your congregation already has for the season of Lent with Isaiah 58: 6-10 as you Lenten focus.