Take a walk as a household or with friends around your neighborhood or go on a hike to enjoy the changing leaves on the trees and the seasons. Ask each other how you have experienced God through changes in your life. When was a time that a change was hard? Needed? Helpful?

 Read Matthew 21: 33-46 and Isaiah 5: 1-7. Both are about owners of vineyards and there are several connections between the two texts. The Matthew passage quickly moves from the focus of the tenants to the treatment of the landowner's son. When we read Matthew and Isaiah together, we know that Jesus is pulling from the Jewish traditions (including quoting Psalm 118 in verse 42) to make his point about who he is and God's work for reconciliation and justice in unexpected places and ways.
For children: When is a time that you saw something that was amazing or unexpected? Jesus came to tell the world that God loves them but not all the people thought that Jesus was God's son and believed him. Why is it sometimes hard to believe good news?
For youth/adults: We often say that seeing is believing. The landowner sent his own son to the "wicked" tenants to show that he was patient and willing to work with them. Yet, the tenants wouldn't even consider the goodwill gesture but instead just became greedier-wanting the son's very inheritance! Why is it hard to believe when someone is acting benevolent or downright altruistic toward us? Do we always assume a hidden agenda? How can we open ourselves truly to the good news (the wonderful news!) of God's love and merciful actions toward us through Jesus Christ? Jesus' death "swallows up death forever" (Is. 25:7) and we will with "be glad and rejoice in his [God's]  salvation." (Is. 25:9)

 Offer prayers for all who are abused, threatened and hurt by anyone. Pray that all people may act toward one another how God acts toward us. May we be part of revealing God's mercy in the world.

 + The God of mercy is with you today+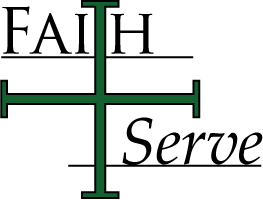 Learn about agencies and shelter for men and women who suffer from abuse of any kind. Find out how you can be an advocate, volunteer or donate needed items for people as they recreate their lives.

Gather the household around the Christmas tree. Turn on the lights or light candles. Open with prayer: God of light, we gather to hear the promises of your love to us. May we walk in your light and share your light and love with your creation. In your son, the light of the world, Jesus' name, amen.

Read Isaiah 9: 2-7. As it is being read have paper, pencils, colored pencils, crayons and markers available. Draw the images that Isaiah offers here as it is being read. Maybe read it through more than once.
For children: (Note: some of the images are hard in this passage. Yet, many of our children are exposed to images of war and destruction. This can be a good time to talk openly about those things.) God wants us all to live in peace. What does the word peace mean to you? What does peace look like? What would you say to God in a prayer for peace?
For youth/adults: The promise of prosperity and peace is the focus of this passage. Yet, we know that those things are elusive in our world and it's easy to think that tangible, financial prosperity is the true meaning of these promises of God. But prosperity in that sense of the word for people means poverty for others. What do you think God's prosperity looks like in the world? When is "enough" stuff "enough" for us? How can we participate in God's promise of everyone living in peace and stability? How can we encourage our neighbor to thrive? In this season of gift giving how can we celebrate the joy in giving gifts (this is not a bad thing!) to loved ones and not get caught up in the extravagance?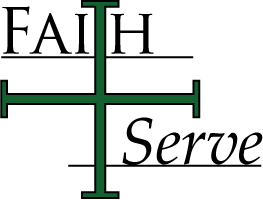 A great way to give gifts and walk alongside a local or global neighbor is to contribute to a favorite charity in honor of that person. Make a fun card and attach a small ornament or piece of Christmas candy to the card. Or make some cookies or other treats for neighbors without family.

Dear God, your light shines on us and lifts our burdens. You offer us promises of new life, peace and justice. May we rejoice in the gift given to us, your Son who reveals your love for all creation. Amen.

 (Make the sign of the cross on one another) May you walk in the light of God.