Take a walk as a household or with friends around your neighborhood or go on a hike to enjoy the changing leaves on the trees and the seasons. Ask each other how you have experienced God through changes in your life. When was a time that a change was hard? Needed? Helpful?

 Read Matthew 21: 33-46 and Isaiah 5: 1-7. Both are about owners of vineyards and there are several connections between the two texts. The Matthew passage quickly moves from the focus of the tenants to the treatment of the landowner's son. When we read Matthew and Isaiah together, we know that Jesus is pulling from the Jewish traditions (including quoting Psalm 118 in verse 42) to make his point about who he is and God's work for reconciliation and justice in unexpected places and ways.
For children: When is a time that you saw something that was amazing or unexpected? Jesus came to tell the world that God loves them but not all the people thought that Jesus was God's son and believed him. Why is it sometimes hard to believe good news?
For youth/adults: We often say that seeing is believing. The landowner sent his own son to the "wicked" tenants to show that he was patient and willing to work with them. Yet, the tenants wouldn't even consider the goodwill gesture but instead just became greedier-wanting the son's very inheritance! Why is it hard to believe when someone is acting benevolent or downright altruistic toward us? Do we always assume a hidden agenda? How can we open ourselves truly to the good news (the wonderful news!) of God's love and merciful actions toward us through Jesus Christ? Jesus' death "swallows up death forever" (Is. 25:7) and we will with "be glad and rejoice in his [God's]  salvation." (Is. 25:9)

 Offer prayers for all who are abused, threatened and hurt by anyone. Pray that all people may act toward one another how God acts toward us. May we be part of revealing God's mercy in the world.

 + The God of mercy is with you today+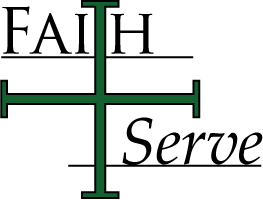 Learn about agencies and shelter for men and women who suffer from abuse of any kind. Find out how you can be an advocate, volunteer or donate needed items for people as they recreate their lives.