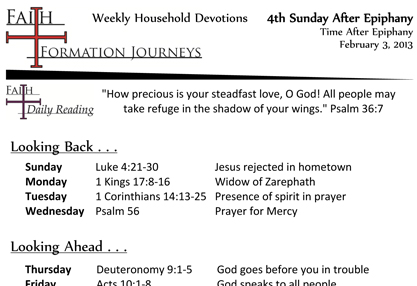 Here is the Weekly devotion for the 4th Sunday After Epiphany – February 3, 2013
Note – we are using a new hosting site for our files.  It is called Mediafire, and you will be redirected there when you click the picture.
Did you miss a week? Go to the Weekly Devotion page to download past weeks!