Gather your household and share these questions together: What troubles you today? What brings you joy today? Pray together for all of your troubles and joys. God is with us in every part of our day!

Read Mark 1: 29-39 or read from a children's Bible. In the Spark Storybook Bible read pages 256-257.
For adults and young children alike, it's easy to think that all we have to do is pray and Jesus will heal us of everything that ails us: the flu, a cold, cancer, heart disease, mental illness, loneliness, etc. Reality is that we live in a world where bodies still get sick and die but that doesn't mean that God doesn't hear our prayers and isn't with us! The good news is that God's promise is for life for us forever with God and God is with us in the pain and sorrow of the reality of disease and broken bodies in this life. As a community we also support, love and pray for each other as well as point out where God is at work when we can't recognize it ourselves. Be sure with young children to emphasize God's presence with them.
For children: What do you pray or talk to God about? Do you ever pray by yourself? God wants us to talk to God always! There is not anything that God isn't ready to hear! How can you show God's love to others? Do you think when we help someone, give a hug, offer nice words or draw a picture for them that we can make someone feel better if they are sad, sick or hurt?
For youth/adults: Where/when do you most often pray? Do you have a standard prayer, do you simply speak to God or do you sit in silence with God? People in our world are searching for something. We are all searching for happiness, joy, love, security, belonging, self-worth and the list goes on and on. In the Mark 1 story the disciples tell Jesus when he goes to a deserted place to pray that people are searching for him. The good news is that Jesus comes to us and searches for us. Jesus is always there. How can we reveal Jesus' presence of love, hope, forgiveness and mercy in the world that is so desperately searching for those things? How do we use shopping, food, alcohol and other ways to fill our searching with what only God can offer us?

Pray for one another's troubles and joys today. Offer prayers for all people to know that Jesus is with them and loves them. Pray to be filled with the love and compassion of Jesus for those who do not have enough to eat, adequate shelter, are lonely or are in need of healing in any way today.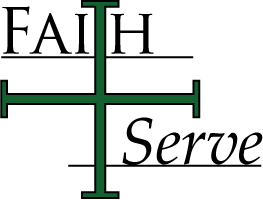 In our Growing In Faith Together-Sunday School for All on February 15th we will be putting together Blessing Bags to keep in your car to hand out to those in need that you may come across in your day. We are collecting the following items: gallon size zip lock bags, juice pouches, band-aids, antiseptic wipes, non-perishable snacks, feminine hygiene products, tissues. We will also be making note cards with an encouraging message to go into the bags. As a household collect those items and make a few notes for the bags.

+Jesus is with you always+