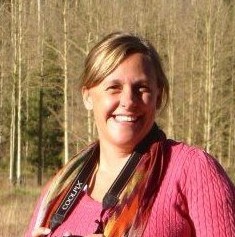 Leta Arndt Behrens- BA Education/Early Childhood, M.Div
Leta has experience in teaching elementary school and preschool in public and private education settings. She served St. Matthew Lutheran Church in Beaverton, OR for six years as their Education Minister–providing educational experiences for individuals and families from cradle to grave. The development of a preschool, growth and deepening of children's ministry, and a strong ministry to connecting church and home were all a part of her ministry in that setting. She has also served First Lutheran Church in Longmont, CO as their associate pastor with primary responsibilities in family and cross+generational ministry. Currently Leta is Associate Pastor for Children, Youth, and Family Ministry at Our Saviour's Lutheran Church in Ft. Collins, CO. She has consulted colleagues and educational ministry teams in developing their ministries to be outreached and household/family oriented. She has served the Rocky Mountain Synod in areas of conferences and networking.  She has a husband who is a middle school science teacher and two elementary age children who keep her imagination alive! Contact: email letabehrens@gmail.com
Brigette Weier- BS in Education K-8, University of NE-Lincoln, 1993   Master of Divinity, Luther Seminary 2012
Brigette has taught Prek-8 in various settings across the country. She served St. Matthew Lutheran Church in Beaverton, OR from 2000-2008. In 2003, she founded and  then served as the director of the weekday preschool childhood ministry until 2008. In addition to the weekday preschool she also served as the main director of early childhood ministry development for the congregation.
Brigette served Lutheran Church of the Master in Lakewood, CO as the Associate Pastor of Youth and Household for nearly three years. Currently, she serves as Pastor of Faith Formation at Bethany Lutheran Church in Cherry Hills Village, CO. She also has served with the Rocky Mountain Synod on the First Third of Life Task Force, Metro South Faith Formation Conference Coordinator, as well as the Middle School Youth Gathering planning team. Brigette recently keynoted the NE Women of the ELCA Conference on the church, mission and faith practices. She has led workshops at several conferences regarding faith formation and faith practices as well as consulted local congregations in the areas of faith formation, connecting and developing a preschool ministry in a congregation. Brigette is currently working toward certification as an ELCA coach in Faith Promises to Faith Practices. She is married to a 'computer guy,' Mike, who keeps her laptop running and is the mother of two teenage children who also keep her imagination, dedication and her patience alive! She loves to talk "shop" so please feel free to contact her at: weierbrigetter@gmail.com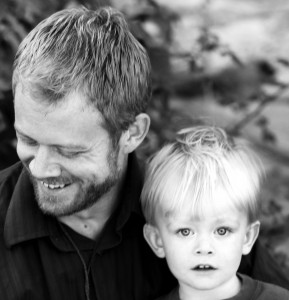 Gus Brockmann- BA Music, M.M. Trumpet Performance and Pedagogy/Theory and Composition.
Gus has been working as a Director of Worship and Children's Ministry for 7 years at First Evangelical Lutheran Church in Longmont, CO.  He work with the church touches on many different aspects of faith life, from early childhood and Sunday School to working with musicians to enhance the worship experience.  Over the past 7 years, Gus has been working to create ways for people to take worship with them through the week.  The Sunday morning experience of church is a chance to recharge your faith for the week ahead.  People should walk out of church with a song on their lips and the stories of our faith in their hearts.  These ideas help to shape a Sunday School and Children's Ministry program that is focused on hearing that telling the stories that bring our traditions and God's love to life.  Gus has recently started creating more time for parents and children to attend Faith Education together so that they can practice sharing their faith at church, and be ready to live their faith outside of church.  He has a wife and two young children (and a puppy!) that keep him active in talking about faith, playing games and learning about love. Contact email: gus.brockmann@firstluth.org