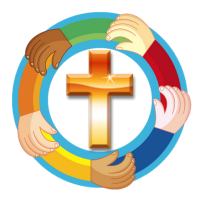 Preparation: paper bags with different things that smell strong enough that kids can guess what they are in them–one bag per smell. For example: cinnamon sticks, garlic, hot chocolate, flower, other spices or herbs. One bag that has perfume or smelly lotion that you can also use.
Scripture: John 12:1-8

Gather the children with you. "Do you have a favorite smell? Take answers. I brought some things for you to try to guess what they are by the smell." Open the bags and one by one (so only do 2-3 bags) pass them around and have kids close eyes and smell.

"Our sense of smell is very powerful, did you know that? Sometimes we can remember whole events or people just by what we smell. (share an important smell for you). In todays's story from John we are told about how Mary poured nard or a perfume on Jesus and that the smell filled the house. She did this because it was a way that people prepared for a body for being buried and she was saying that she understood that Jesus was going to go to Jerusalem and one day die to show her and the whole world how much God loves. So this smell filled the house and was likely a smell that after Jesus did leave and die and rise again reminded Mary and the people who there not only about Jesus but about God's love and forgiveness. Just like when I smell _____ I remember and think of _________. (fill in your own smell story or say cookie and grandma if you can't think of anything!). I am going to give you each a little spray/squirt of perfume/lotion and I want you to smell it while you pray and then throughout the day when you smell this on your skin you can remember that you are loved by Jesus." Spray the perfume or give a little lotion to each kid.

Let's pray, Jesus, we have many ways we can remember you. Help us to know that you are with us in all of our days and that even our sense of smell can show us how to be a part of your kingdom and love. Amen

Go with this blessing: May you know the sweet smell of love today!