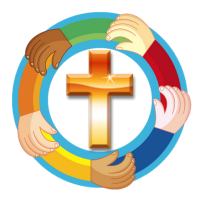 Scripture: Luke 1:68-79
Prepare: This series of children's sermons in Advent will utilize your Advent wreath in your worship space. Each week the as the candle is lit you will explain what the candle means and then give them a take home. Please see the attached sheet. The sheet has an ornament to print and the devotion to print on the back of it. The devotion will change each week. Have a copy made on card stock for each child and household.
Faith +Open: Gather the children to the Advent wreath. Say, Last week we talked about the Advent wreath, the color, the number of candles, and what Advent means. Who remembers why we light a candle each week? (Accept all answers) That's right to remind us that Jesus is the light of the world and that Jesus will come again to us. Last week we lit the candle of Hope, this week we light the candle of Love. (Have an acolyte, or an older child light both candles.)
Faith +Connect: What is love to you? This week in our Bible stories we hear about how much God has loved us-all people from the very beginning of time. When you love someone, some place or something you want to be with that person, that place or that thing (like a doll or blanket) all the time don't you? Well God also wants to be with us and everyone all the time. And God wants us-all of God's people whom God loves-love to be together too. We hear in Luke 1 a blessing from Zechariah-John the Baptist's father-to his son John, and the blessing is that John will tell the world about God's love and that God will make all of us peaceful with one another.
How can we show our family, brothers, sister, neighbors God's love and peace?
Each of you will get this candle ornament that you can take home and color blue (or purple if you do purple in Advent). You can hang it on your Christmas tree and each week you will get another one to add to the tree. So now you will have two. On the back is a Bible passage from Luke 1 to read, a prayer and a blessing. You can do this at dinner, in the car or before bed. Let's practice it now!
Faith +Pray: God of Hope, you free us from whatever keeps us from you. Thank you for being with us always, amen.
Faith+Bless: Have everyone in the congregation turn to one another and say this blessing while making the sign of the cross on their forehead or hand: "Child of God you are free in God's love."
~BW