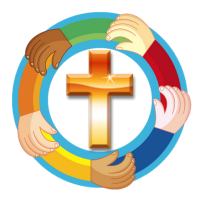 Scripture Focus: Hebrews 10:11-25
Prepare: Bring whatever you use to write down (or capture) important information, like your calendar, phone, tablet, etc.
Faith+Open: As the children come forward, ask them if they have ever had to remember something really important. Give the example of needing to know your address or phone number if there is an emergency.
Faith+Share: Sometimes it really helps if you can write something down. Some people write things that are really important on a calendar, or in a notebook (now give your example – I often tell people that they need to see me put it in my phone or it won't happen.)
Today we hear a reading form a letter called Hebrews. In the middle of that reading God says, "I will put my laws in their hearts, and I will write them on their minds." Wow, it would be pretty hard to forget something if it was in your heart AND written on your mind, don't you think? That's a whole lot better than making a note in my (your device here!).
But, when I read this, I thought, oh no! I know that I don't always do all things that I should do and that sometimes I do things that I should not do! God's going to write things in my mind that I know I don't always do! Then I kept reading, listen to this, then God said, "I will remember their sins and their lawless deeds no more." We are forgiven!
That doesn't mean we should just sit and enjoy being forgiven, though. The end of the reading tells us that we should go out and encourage one another to love and do good deeds. In other words, you are free from things that you did wrong, so stop worrying about what you did and go out to share God's love and forgiveness with everyone you meet.
So, let's do that! On your way back to your seat, find someone and tell them that God loves them and forgives them. You can even make the sign of the cross on their forehead when you do it. Let's start with all of you! After I bless you head back and bless someone else.
Faith+Blessing: Bless each child with the sign of the cross, saying, "God loves you and forgives your sins." You can have people help you if you have a large crowd of children.
~GB
Permission to use for nonprofit. When printing give credit to Faith Formation Journeys. Intellectual property rights apply.