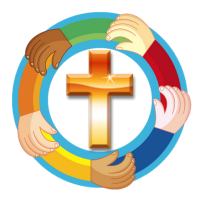 Scripture: Mark 9:30-37
Prepare: Copy of verse 37 for each child present.
Faith + Open: Gather the children to your children's sermon space. Begin by asking them a series of questions about themselves. Such as what is their favorite color, food, brothers and sisters, favorite games, etc. Then say, "Wow! By asking all of these questions I have learned a lot about all of you this morning! Have I learned everything about you though? (NO!) I will need to ask you a lot more questions and talk to you for a really long time to learn everything about you! It would take me my whole life to learn everything about even one of you!! Now I am going to tell you something about myself. (Say something in a foreign language if you can or say something with ridiculously big/difficult words.) So what do you now know about me? What did I just say? (Looks of confusion should abound!) You didn't understand what I just said about me? What questions could you ask to find out? (Accept all answers.)
Faith + Share: Well, in the first part of today's gospel lesson from the book of Mark, Jesus is telling the disciples something about himself that they did not understand. Jesus told them that he was going to be hurt by people, so hurt in fact that Jesus was going to die. BUT Jesus also told them that he would rise again. The disciples didn't understand this at all but they were afraid to ask Jesus questions about it! Jesus wants us to ask questions. Jesus welcomed children and their questions and says that welcoming children and questions is welcoming God into our lives. Just as I learned things about you by asking questions, questions are also how we learn about Jesus. Do we always know all of the answers? (No) but we can talk together, read the Bible together and learn about Jesus together! I want you to write, or have mom/dad/adult you came to church with, one question that you have about God or Jesus and talk about it in your family this week. If you want you can ask another adult in the congregation too!
Faith + Close: Prayer: Dear Jesus, we want to know more about you. Thank you for hearing our questions and thank you for the people in our lives who learn about you with us. Thank you for loving us so much! Amen
Faith + Blessing: Give each child a copy of verse 37 to go in to their Bibles to remind them to ask questions about Jesus!
~BW