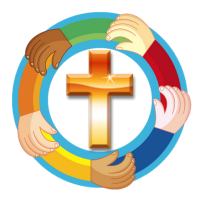 Preparation: Prepare an invitation to use as part of this children's time. See below.
Faith+Open: Gather the children to where you hold children's time. Tell them to come on up as you have a special invitation to show them. Ask them if they have ever received an invitation to something special: birthday party, confirmation/first communion party, wedding, baptism, Christmas or Valentine's (whatever!)
Faith+Share:Show them the envelope that holds the invitation. Ask them if you should look inside. (Hopefully they will say yes!) Take the invitation out and read it: "Peace I give to you! Come and see that I am here and believe in me!" Ask the children: "Who do you think this invitation is from?" After accepting all answers say, "It's from Jesus! In our gospel story today Jesus invites all of the disciples including one named Thomas to see Jesus and believe that God raised him! Jesus also invites the disciples to go and tell everyone about him so that they may believe too! Jesus knew that the disciples had been afraid after his death and not all of the disciples believed Mary when she said that she had seen Jesus risen. But Jesus didn't mind and came to the disciples to show them that he had risen. But Thomas was not there, so Jesus came again to show Thomas! Jesus comes to us too again and again and invites us to believe, even when it is hard to believe, and to tell others about Jesus being alive and with us always! Jesus invites us every day with his love!
Faith+Prayer: Prayer: Dear God, thank you for your son Jesus who loves us and is always with us. Just as Jesus invites us to believe in him help us to share Jesus with everyone we meet. Amen.
Faith+Blessing: each child an envelope and say to them "Peace to you from Jesus!"
Please reference April 15th children's time supplement for a sample invitation that can be printed out.