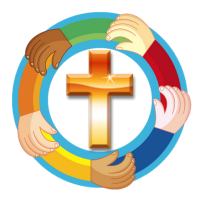 Scripture Focus: John 1:6-28
Preparation: Simple nativity set or picture
Faith+Open: Gather children to you. Show them the nativity set or scene. Ask them to tell you who they know about in this scene. Name the different people present.
Faith+Share: Is there anyone that is important to the Christmas story that is not here? See what they say. There could be several answers… or they might just say no… or they might look at you blankly!
Our Gospel today comes from the Gospel of John. And we heard/will hear about a man named John the Baptizer. Has anyone heard of him? Well he was a cousin to Jesus, Elizabeth is his mom and Mary went to visit her while they were both pregnant, Mary with Jesus and Elizabeth with John. John knew about Jesus, he know that his cousin was one who would come to bring light into the world, to show people just how loved they are by God. John wanted everyone to know this as well so he did all he could to tell the people to get ready for Jesus to come—not just be born but to show up and walk with them and talk with them. John was so serious about this that he started baptizing people to help them get ready. He wanted them to hear that their sins were washed away and that were loved by God. So, John was not in the manger when Jesus was born, he was just a baby himself, but John is an important part of our Christmas story because he reminds us that while we wait in Advent we are not just preparing for Christmas, we are telling the world this great story!
You know, I think someone else is missing from this nativity scene too. Each one of you. Because the Christmas story is not just John's story and it's not just Jesus' story, it's your story too because you are loved by God and Jesus came to show you the way too. 
Faith+Prayer: Jesus, we watch and we listen and we wait for Christmas. Help us to tell our story about Jesus birth and about your love to our family and our friends and our neighbors. Amen
Faith+Blessing:May the light of Christ be with you today and all your days. +