Trace your hands on paper. Write or draw who was the hands of Christ to you today and who you shared Christ with today. Save these for your closing prayer time.

Read John 20: 19-31 from a Bible or page 492-495. Have people read the different voices in the story.
For children: When was a time that you were afraid? Who was with you? Did having someone with you make you feel better? If you were alone, who did you wish was with you? Did you know that God is with you always? Even if we're afraid, alone, worried or feeling bad. Jesus promises to be with us always just like he came to be with Thomas and to tell Thomas that he would never leave him!
For youth/adults: What does it mean to be at peace? When have you felt at peace? How can we share this peace that comes from God with others? Is it words, actions, attitudes?
Doubt is not the opposite of faith. Jesus met Thomas in his "doubt," his wondering, his questions so that Thomas could grow in faith. Our faith is like that too-a journey. When we wonder or question, we explore God in our lives, define and articulate more clearly what we do believe and are able to share that with others. Doubt is how we deepen our faith! What do you wonder about God?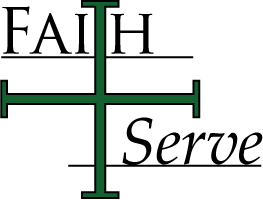 Write a note to someone telling and thanking them for the ways that they showed Christ to you in your life. Think of one way to show the love and peace of Christ to someone at work, school or other places.

 You give us your peace to spread that peace all through your world. You reveal Christ to us in so many ways and we know that we are called to be part of that revelation. Be with those who are in distress, who are lonely, who are worried or afraid. May we be your peace to them. In the name of you son Jesus, who is with us always, amen.

 +Receive the Peace of the Lord+