Gather as a household. Share with one another where you saw or heard God today. Were those situations joyous or difficult?

 Read John 12: 20-33.
For children: Have you ever seen a plant grow? Did you know that the seed that plants come from are technically dead? Seeds come from live plants and they are part of the plant that dies. Just left in the package all by themselves, nothing happens to them. But when they are given soil, water and sunlight what happens to them? They grow! But part of the plant had to die first. Jesus tells us that in order for us to grow sometimes we have to let another part of ourselves go. We might have to not always be first, or keep a toy to ourselves or help when we don't feel like it. That's what Jesus means by "losing your life" he means to think about other people first and you will change like the seed changes into a plant!
For youth/adults: When have you heard the voice of God in your life? Did you know that it was God right away or did you only recognize it afterwards? We might be a little squeamish about admitting that we have heard God's voice as we can sound a bit unstable to the rest of the world, but God does still speak to us. Jesus even said that God spoke to the crowds not for Jesus' sake but for them. God never leaves us alone and is always with us. Listen for God in your life today.
Another part of our Bible passage has to do with Jesus drawing all people to himself. We tend to think of Jesus dying on the cross about each of us individually, but what does it mean for us all to be caught up in Jesus arms? How does that change how you view your neighbor or coworker if they too are drawn to Jesus by Jesus? How do we treat each other differently if that were the case?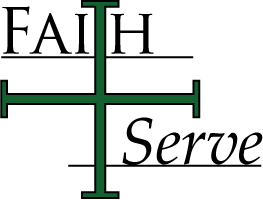 Find a bulb/seed and begin to grow a spring plant. When the plant is about ready to bloom, give it away to someone who could use the message of new life. Decorate the pot with symbols of spring and Easter. Write a card that prays for them to know the new life that God offers us all.

 God of life, your voice still speaks to us, open our ears to hear you and our eyes to see your work in the world. May the new life that grows in us be shared with your world. May our whole lives serve you and your creation. In the name of your son who draws us all to him, Jesus, amen.

 +Your life glorifies God+