Have the household share your highs and lows of the day. Where did you see God today? Where do you need God today?

 Matthew 25: 14-30 or page 316 in the Spark Storybook Bible. "The Parable of the Talents."

 For younger children:  God has given you so many gifts and talents! Do you know what a talent is? In our story it means money, but we think of a talent as something that you are really good at. What are you really good at? How can that help other people? God wants us to use our whole selves, all the parts of us to share God's love and forgiveness with everyone we meet!
For youth/adults: We all know those people who hide money in a mattress, a drawer, or a jar. They hold onto what they have for fear of not having enough or losing what they have completely. Saving is not bad, we do need to save for an unexpected life event, but God calls us to think of our money, our gifts (talents-if you will!) and our time as not ours alone. God reminds us with this story that all that we have already comes from God. What are we to do with what God has given us? When we share it, we read, it multiplies. In God's kingdom, there is abundance and sharing our gifts and time doesn't subtract from what we have but increases! We are to share all that we have without fear of running out or not having enough. What is a gift or talent that you have? What are some ways that you share it?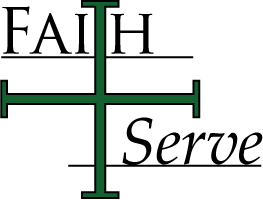 for children: Give five people a hug or a high five today to share God's love!
For youth/adults: Decide on one thing that you can do each day to share a gift you have. You can write notes, put change in jar at the end of each day for charity, find out if a school or non-profit organization needs your job skill, etc.

 Pray for all people to know their value and worth as beloved children of God. Pray for everyone to know the gifts that God has given them. Pray for everyone to have enough food, clothing and shelter throughout the world.

 +Live in the joy of God this day+