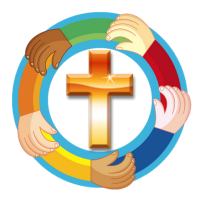 Change is good! Or at least we hope that you will think so. Beginning June 8th, (Pentecost Sunday) Faith Formation Journeys weekly devotional will have a new look and focus. We will also be making some small changes to the Children's Sermons. Why you ask? We don't know about you, but in our congregations (Colorado, USA) the gathering for worship that happens primarily on Sunday mornings is shifting, faith formation opportunities and experiences are shifting and how faith communities are engaging their neighborhoods in which they are located is shifting. God is up to something and we feel that it's very exciting and we want to walk with you and your faith community on this journey! We recognize that faith practices that are accessible to households of all  configurations is vital and necessary, so some of those pieces in our weekly devotional will be enhanced. How is it that we can live the message from the biblical scripture in our daily lives? How do  we practice thinking deeply about how God meets all of us in our lives, whether we are 8 years old and in the third grade or 80 years old and in an assisted living facility?
We want to equip our readers to really wrestle with what it means to live a life of faith in the love and mercy of Jesus Christ. We hope to help congregations connect what happens on Sunday morning with what happens in people's lives Monday-Saturday and to what God is doing in their neighborhood. In our "Faith + Connect" section,  ideas for doing just that will be offered.
We also recognize that part of this shift is also about what happens when the community gathers for Sunday (or whenever) worship. The insight that active engagement with the biblical text enhances learning for all ages as well as retention of the message. Opportunities for all ages gathered to interact with one another during worship is a part of this engagement. In our Children's Sermons, we will be adding a worship station idea or two each week to help you spark ideas for your context for cross generational worship opportunities.
As always, we are grateful for the support and the feedback from those of you who frequent this resource. Please give us your honest thoughts on these changes. We would love to start a dialogue on this site for idea swapping, support and affirmation as we try and keep up with what the Holy Spirit is doing among us all! God is at work in the world and we are blessed in our call to participate. It's an exciting time to be the Church and we are blessed to be the Church with all of you! In Christ, Brigette, Gus and Leta