Read Matthew 2: 1-12-With younger children have them act out the visitation of the wise men.

This is a story that is found only in Matthew. Historians say that the wise men may have been astrologers or perhaps priests of an eastern religion. The traditional names for the wise men are Melchior, Casper and Balthazar and there were thought to be three because of the three gifts (gold, frankincense and myrrh) that the gospel of Matthew states were offered to Jesus.
Why do you think that King Herod would have been unhappy with the birth of a "king of the Jews"? What would he have to fear? Why do you think the wise men offered the gifts that they did? What was your favorite gift that you ever received?
Dreams are important in the gospel of Matthew. Joseph has a dream where an angel tells him to marry Mary and then another one to have the family go to Egypt. The wise men also have a dream where they are warned to not go back to Herod. Do you ever remember your dreams? Do you think that God can communicate with us in dream? Why or why not?

On January 6th, the day of Epiphany, an ancient tradition is to bless your home. The tradition goes that the wise men found the baby Jesus and blessed him with gifts and we remember on this day that God blesses us with God's very presence in our lives. The day of Epiphany also marks Jesus' baptism (Matthew 3: 13-17). Take a piece of chalk and go to a door in your home as a family. Preferably the front door but any entrance door is fine. Write on the door frame "20 + CMB + 14." The "20" and the "14" are for the new year CMB refers to the names of the magi as well as the Latin  Christus mansionem benedicat, which translates as "may Christ bless the house". At the end of the house blessing make the sign of the cross on one another and say, "God is with you today and always."
Take the slip of paper that has the star and the words "May Christ Bless This House" and write some ways that you see God in your life. Place the paper on the refrigerator and when you see God in your life write it on that paper throughout the year. Maybe even add more paper!
Download the 2015 printable here

Pray as a family for the coming year. Pray for those things that you know are coming and for those things that you can't anticipate.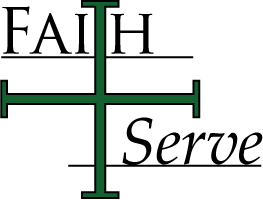 Send a note to a neighbor telling them that you are praying for them this coming year. Send notes (maybe with a treat!) each month to connect. You can do this anonymously as well!