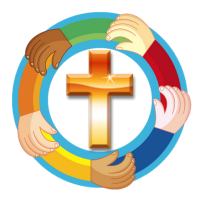 Preparation: Have an object (any object will do) in a box or bag or in some way covered up. You are going to play the game 20 questions with this object.

Gather the children around you and show the box that contains the object you have chosen. You can tell the kids whether it's an animal, vegetable or mineral if you would like. Then have the children ask you only "yes" or "no" questions about the object. You don't have to keep track if they ask 20 questions or not, that is up to you! It also doesn't really matter if they guess what the object is or not for this lesson. When the children have either guessed or reached question number 20, say, "It was hard to only ask 'yes' or 'no' questions wasn't it? Were you wondering if I was telling the truth or if there was more information than 'yes' or 'no'? Even though being told 'yes' or 'no' seems like an easy way to go, it's actually harder than being able to get a longer answer from someone isn't it? It's better to have a real conversation and get more information."

Who can help me remember the story from the Bible about Jesus we just heard? (Accept all answers and guide them through a retelling of the gospel.) Is this the time of year when we think about this story? This sounds more like Good Friday doesn't it? Well, we are hearing this story today because it is the last day of the Church's calendar-kind of like our New Year's Eve and this story is really important to us but this story comes with a lot of questions to. People in the story are even asking questions: Are you not the Messiah? Do you fear God? Can't you save yourself Jesus? Jesus doesn't give a yes or no answer to these questions does he? Do you think if he told them they would have believed him? Maybe yes, maybe no-but the most important thing is that Jesus heard their questions. And then Jesus tells the people listening something more important than anything: that they will be with Jesus. This is why we hear this story today. It helps us to remember what is most important as we celebrate Christmas, that Jesus is with us always and loves us. Jesus will never leave us, no matter what questions or how many questions we may have about God. We can ask God whatever we want, even if it is a hard question. We can talk to each other about our hard questions too, can't we? We can talk to our moms, dads, grandmas, grandpas and everyone here. We all have questions about God and we should talk about them together.

Dear God, thank you for listening to our questions. We know that we can talk to you anytime we need to about anything. Thank you for families who talk to us about you. In Jesus name, amen.

"Jesus is with you today." (Make the sign of the cross on one another.)