Gather your household to a comfortable location. Share your highs and lows for the day/week.

 Read Ephesians 1:11-23.
For children: Who talks to you about God in your house or at school? Is there someone who prays with you? Ask your mom or dad who told them about Jesus. Do you talk to your friends about God? Is that hard sometimes? It can be hard but God is with you always, especially when you might feel nervous or afraid! Say a prayer today for someone that you are grateful for in your life.
For adults/youth: Is there someone in your life who helps you to see God's work in your life and in the world? What reminds you of God's promise and of hope in your life? Is it a person or nature? How do we reveal God's power in Jesus Christ in our communities?

 God of all, you sent Jesus to reveal your love and mercy to a broken world. In Christ's death and resurrection, you revealed your power over death and suffering and declared that nothing separates your people from you. We give thanks for all the people who show us your love, power and mercy in our lives. May we also be that light for others, amen.

 (Make the sign of the cross on one another) You are sealed by the promise of the Holy Spirit and marked with the cross of Christ forever.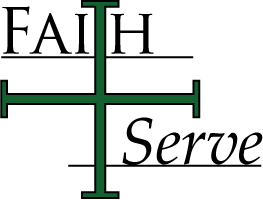 This Ephesians text is appointed for All Saints Sunday, a day where we remember those witnesses of Christ who have died and those witnesses in our lives who are still living. Write a note with a prayer for someone in your life who reveals God's love to you. You can sign your name or give it anonymously.  Another idea is to decorate a simple white candle with symbols of God's love with permanent markers and give it to someone this week who is the light of Christ for you or for someone else.