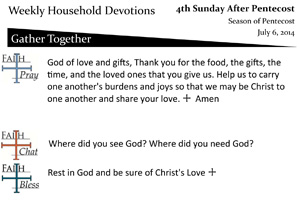 Here is the devotion page for the Fourth Sunday after Pentecost, July 6,  2014
Just click on the picture to download the PDF file!
We have started a new format for our inserts (starting with Pentecost, June 8, 2014).  To learn more about this format read this – Keeping up with what God is Doing,
Did you miss a week? Go to the Weekly Devotion page to download past weeks!